Methods Of Meditation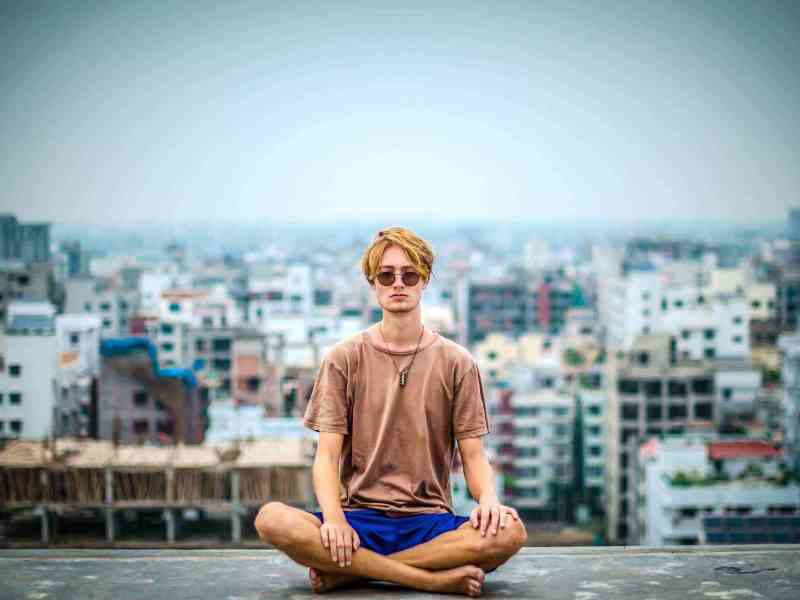 This article brings together different methods, forms and types of meditation, most of these meditative techniques and methods are quite simple and accessible to everyone. Therefore, read the article to the end, and from this large overview select what suits you.
You know that meditation is beneficial, and many people already practice it. You look for information on the internet or in bookstores and see that there are dozens of different techniques. Everyone wonders which one is best for themselves.
This article will help you navigate the sea of different practices in a seated position and briefly describe each of them. There are literally hundreds, if not thousands, of meditations, so here we will only look at the most popular ones.
Tips about posture are very similar between the different styles of sitting practices, so I will only cover this topic in detail once when it comes to the first technique (Zen meditation).
This article will not tell you what kind of meditation is "best", because there is no such notion, and I do not want to cause controversy or contradictions.
The best meditation is the one that suits you at a particular stage of your life.
GENERAL TYPES OF MEDITATION
All types of meditation are divided into two large groups: concentration and open attention. I would like to suggest a third: a light presence.
CONCENTRATION OF ATTENTION
Focus on one object during the entire meditation session. This object can be breathing, mantra, visualization, body parts, external objects, etc.
The practitioners of this technique, the ability to keep the flow of attention on the selected object becomes stronger, and distraction occurs less frequently and for a short time. The depth and stability of attention develops.
Examples of this are: Samatha (Buddhist meditation), some forms of Zazen, "Meta" – meditation of loving kindness, meditation "Kundalini", sound meditation, mantras, pranayama, some forms of Qigong and many others.
OPEN ATTENTION
Instead of focusing on any object, we keep it open, controlling all aspects of our experience, without judgments or attachments.
All sensations, be they internal (thoughts, feelings, memories, etc.) or external (sound, smell, etc.), are recognized and observed as they are. This is a process of inactive observation of what is happening from moment to moment. Examples are: meditation of consciousness, Vipassana, and some types of Taoist meditation.
EASY PRESENCE
It's a state where attention is not focused on something specific, but is at rest. This can be called "Non-alternative awareness" or "Pure being".
In fact, this is the true purpose of all kinds of meditation. All traditional techniques recognize that the object is in focus, and even the process of observation, is simply a means to train the mind and help to create inner silence and deep states of consciousness. When these processes are left behind, there comes a moment of "pure presence".
In some techniques, this is the only focus from the beginning. Examples of this are some forms of Taoist meditation. In my opinion, this type of meditation always requires initial preparation to be effective, even if it is only indirectly mentioned, not directly.
BUDDHIST MEDITATIONS
ZEN MEDITATION
Origin and meaning
Zazen in Japanese means "sitting meditation". Its roots go back to Chinese Zen Buddhism (Chan) and the founder is the Indian monk Bodhidharma (6th century AD). In the West, its most popular forms come from Dogen Zenji (1200~1253), the founder of the Soto Zen movement in Japan. Zazen is also practiced at the Rinzai Zen School in Japan and Korea.
How to do this
As a rule, the technique is practiced sitting with the legs crossed on a mat or pillow. Traditionally, it is a lotus or semi-lotus position. Now, most practitioners meditate just sitting on a chair.
The most important aspect is to keep the back level from pelvis to neck. The mouth is closed and the eyes are lowered.
As an aspect of the mind, this is usually practiced in two ways:
Concentration on breathing – focus on the movement of breathing as it enters and exits through the nose. This can be helped by counting the amount of breathing in your mind. Each time you inhale, take away a unit starting at 10 and move back to 9, 8, 7, etc. When you reach 1, resume counting from 10. If you are distracted and lose your count, gently return attention to 10 and start again.
"Just sitting" is a form of sitting that the practitioner does not use any object of attention; he or she tries to stay in the present moment as long as possible, knowing and observing what is going through his or her mind and what is going on around him or her, without stopping at anything specific.
VIPASSANA MEDITATION
Origin and meaning
"Vipassana" means "epiphany" or "clear vision". It is a traditional Buddhist practice dating back to the 6th century BC. Vipassana meditation comes from the Buddhist tradition of Theravada, and popularized this movement of S. N. Goenka.
How to do it
There are some conflicting reports on how to practice Vipassana. In general, most teachers agree that it is better to start with breathing awareness in order to stabilise the mind.
This is more like a focus on meditation. In the next step, attention shifts to the physical and mental sensations, observing them at every moment and not clinginging to anything specific. This is how an introduction is made, intended for beginners. To learn more, I suggest learning with a teacher.
Ideally, you should sit on the floor in a straight back lotus position. But you can also use a chair.
The first aspect is to develop concentration. This is usually done through conscious breathing.
CONSCIOUSNESS MEDITATION
Origin and meaning
Meditation of consciousness is an adaptation of Buddhist practices, especially Vipassana, but it has also been influenced by other currents (Vietnamese Zen-Buddhism tick Nat Khan). "Consciousness" is a Western translation of the Buddhist term Sati. Anapanasati, "conscious breathing", is part of Wipassana and other Buddhist meditative practices, such as zazen (source: Wikipedia).
John Kabat-Zinn is one of the main Western authorities in the field of consciousness. In 1979, at the University of Massachusetts, he developed a consciousness-based stress management program (MBSR), which has been used in many hospitals and clinics over the past decades.
How to do this
Meditation of consciousness is a technique that deliberately focuses on "Here and now", paying attention to all the emerging feelings, thoughts and emotions.
During a "formal" practice you should sit on the floor or on a chair. Pay close attention to the movement of your breath. When you breathe in, know what you breathe in and keep an eye on your feelings. Similarly, when you breathe out. Do so during all meditation, constantly redirecting attention to breathing. Or you can direct attention to the thoughts and feelings that arise.
Your mind will be distracted by sounds and thoughts. When this happens, admit that you have been confused and take your attention back to where it was originally directed. It is very different from being in your thoughts than being simply aware, present.
Learn to enjoy your practice. Once you're done, assess how your body and mind feel now.
You can practice awareness in everyday life: while eating, walking, socializing. For everyday activities, such meditation is a way to pay attention to what is happening at the moment, to be aware of what is happening – and not to be in "automatic mode".
If you speak, pay attention to the words and how you pronounce them. If you are walking, feel your body movements as your feet touch the ground, the sounds you hear, etc.
Experience gained in sitting meditation supports and helps in everyday practice, and vice versa. They are both equally important.
Twitter
Categories
Recent Posts
Video