Benefits Of Meditation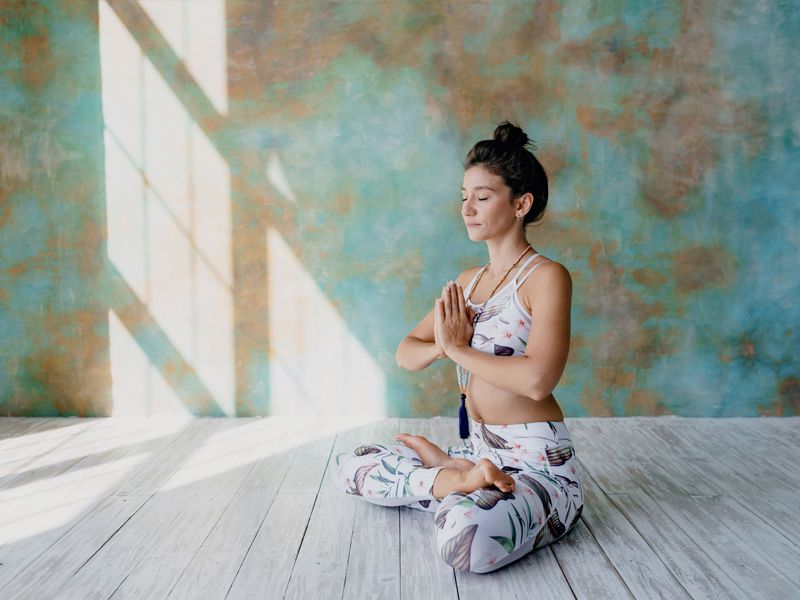 Today's article about scientific research on the benefits of meditation, how it affects the person, its benefits and effects. This article is long enough, be patient and read it through to the end to see what you can expect if you apply it to your life and start meditating.
We've all heard of the benefits of meditation. But in what situations does it work? Are these just stories from people who have been practicing for a long time, or are there scientific explanations that prove the benefits of meditation?
In this article, I will briefly highlight some scientific discoveries about the benefits of meditation. More than 100 studies have been analyzed (some of which are in themselves analyzing hundreds of other studies). The data obtained is divided into 76 points (46 of which are also divided into subitems). You will be surprised to read some of them.
You may have noticed that in some articles, blogs and forums, when people answer the question "Why should I meditate?" and "What are the benefits of meditation?", they point to several health and spiritual benefits, but leave a lot behind, maybe they lack the scientific evidence to talk about it. Like these.
There is more than 3000 scientific evidence about the benefits of meditation, if you can read about it in English by clicking on wikipedia. But I have not found a single blog that has collected hundreds of studies in one article, so I decided to fill this gap.
These studies were conducted on different types of meditation. For example, the development of compassion is the result of a certain technique (Buddhist "Meta meditation of loving kindness"). But in my understanding and personal practice, any kind of true meditation develops all these effects, in one form or another.
The main thing is to choose a technique that suits you.
There is evidence that if you meditate once a day for 20 minutes over a period of several weeks, it is enough to feel the positive results.
I am constantly editing this page, so if you find that there are no interesting studies in this article, please leave a comment, I will add them.
As you can see, my goal in this blog is to bring awareness and desire for personal growth to millions of people. That's why I wrote this article, and I would appreciate it if you would leave comments and share it on your social networks.
BENEFITS OF MEDITATION
BRAIN AND MOOD
Meditation is like multivitamins for the brain. The benefit will be if you take it every day.
MEDITATION REDUCES DEPRESSION
After a study conducted in several Belgian educational institutions with 400 students (13 to 20 years of age), Professor Philip Ray concluded that students who had been following the meditation programme in their class had reported a decrease in signs of anxiety and anxiety after six months of practice. Moreover, these young people were less prone to depression symptoms.
Another study was conducted at the University of California, where we worked with depressed patients and concluded that meditation leads to a reduction in dysfunctional beliefs. It was also found that conscious meditation was as intense in the treatment of depression as antidepressants.
MEDITATION HELPS TREAT POSTPARTUM DEPRESSION
According to the University of Michigan, a large number of pregnant women who participated in 10 weeks of conscious yoga training saw a significant reduction in the symptoms of depression. They also felt a stronger connection with the baby in the womb. The findings were published in applied clinical practice.
MEDITATION PRACTICE HELPS TO REGULATE MOOD AND ANXIETY
This conclusion was reached after more than 20 random studies taken from the free resources of PubMed, PsycInfo, and the Cochrane Databases, which are created and maintained by the National Bioinformation Technology Center.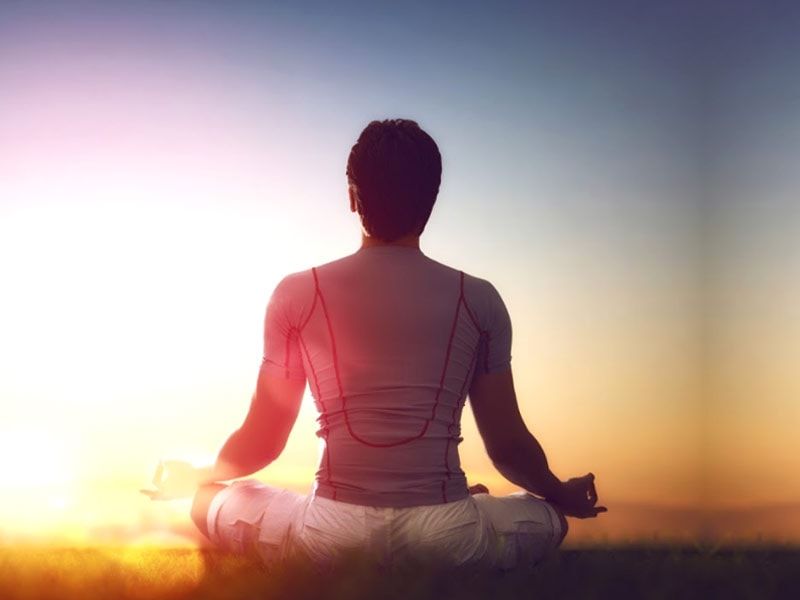 Meditation techniques, meditative mantras, yoga and relaxation were investigated. These experiments have shown that meditative practices are as effective in treating anxiety as antidepressant medications.
MEDITATION RELIEVES STRESS
A study conducted at the University of Madison shows that the practice of "open monitoring of meditation" (e.g. Vipassana) reduces the activity of the brain areas responsible for anxiety and stress. Mediators were able to switch from one irritant to another without getting stuck in one of them.
The open control of meditation includes unconscious control of the transition from moment to moment, primarily as a means of recognizing the nature of emotional and cognitive models.
There are other studies for which I will present the references below to avoid repetition.
MEDITATION REDUCES THE SYMPTOMS OF PANIC ATTACKS
In a study published in the American Psychiatric Journal, 22 patients with increased anxiety or panic attacks underwent a three-month meditation course. After completion of the course, the symptoms of panic and anxiety in 20 patients were corrected and the results were preserved for subsequent observation.
MEDITATION INCREASES THE CONCENTRATION OF GREY MATTER IN THE BRAIN
Harvard neuroscientists launched an experiment in which 16 subjects were introduced to an eight-week course of meditative practices. Every day they practiced meditation under the supervision of experienced people.
The results were reported by Dr. Sarah Lazar. At the end of the experiment, MRI revealed that the concentration of grey matter had increased in some areas of the brain that are responsible for the processes of learning, memory, emotion and self-perception.
Other studies show an increase in the hippocampal (part of the limbic system of the brain, which is primarily responsible for memory) and the volume of gray matter in the frontal lobes during prolonged meditation.
MEDITATION INCREASES PSYCHOMOTOR VIGILANCE AND CAN REDUCE THE NEED FOR SLEEP
In a study conducted at the University of Kentucky, participants were tested under four different conditions: self-control, sleep, meditation and sleep deprivation. Both beginners and experienced meditators participated. The results show that:
"Meditation provides increased activity even for those who have recently started their practice. Experienced people who have spent several hours in meditation have seen a significant reduction in their total sleep time compared to those who do not meditate. The study of whether meditation can actually replace part of the sleep or make up for a lack of sleep is still ongoing.
LONG-TERM MEDITATION ENHANCES THE GENERATION OF GAMMA WAVES IN THE BRAIN
Studies with Buddhist monks by neurobiologist Davidson of the University of Wisconsin found that newcomers to meditation showed a slight increase in gamma activity, but most monks had very high gamma-wave readings, which had never been recorded in neurological records before.
MEDITATION REDUCES DEPENDENCE ON ALCOHOL AND DRUGS
Three studies using Vipassana meditation among prisoners have shown that it helps reduce alcohol and drug abuse.
Twitter
Categories
Recent Posts
Video